About Us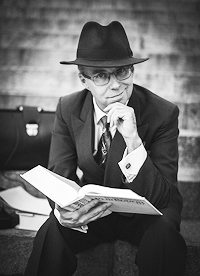 K√§√§nn√∂skomppania on vuonna 2014 perustettu ketter√§ yhden miehen kieli'ÄĎ ja k√§√§nn√∂stoimisto, joka suomentaa sujuvasti englannista, ranskasta ja ruotsista, k√§√§nt√§√§ suomesta ranskaan ja englantiin ja tarjoaa lis√§ksi kielenhuolto'ÄĎ ja oikolukupalveluja kaikissa n√§iss√§ kieliyhdistelmiss√§.
Käännöskomppanian omistaja, fil. tri Mikko Kuusimäki on monipuolinen kielten ammattilainen, jolla on laaja, yli 30 vuoden kokemus vaativistakin käännöstöistä. Lisätietoja saatte Ansioluettelo-sivulta.
Mikko Kuusimäki asuu Espoossa, on ranskantanut kaksi romaania, pitää suuresti elokuvista ja keräilee mm. 1950-luvun äänilevyjä ja vintage-kalvosinnappeja.

English Translation
Käännöskomppania is, quite literally, a translation company.  Founded in 2014, it is an agile one-man enterprise providing translations from English, French, and Swedish into Finnish and from Finnish into English and French alongside language revision and proofreading services in all of the abovementioned language combinations.
Käännöskomppania is owned and run by Mikko Kuusimäki, PhD, a versatile professional with over 30 years of translating experience. For more information, please consult the CV page.
Mikko Kuusimäki lives in Espoo, Finland. He has translated two novels into French, is a dedicated cinemagoer, and collects 1950s records and vintage cufflinks among other things.
You name it and I'll translate it!